​
Before we get into the Saturday Stoic Review, we have some exciting news to share with you all —for the first time ever, we are running a live cohort Read to Lead: A Daily Stoic Reading Challenge! Since it first launched in 2019, Read to Lead has been one of the most popular things we've created, taken on by almost ten thousand participants. The 2022 live course will take place across 5 weeks at a pace of 2 emails a week (~30,000 words of exclusive content). Additionally, there will be weekly live video sessions with Ryan Holiday! We would love to have you join us. You can learn more here!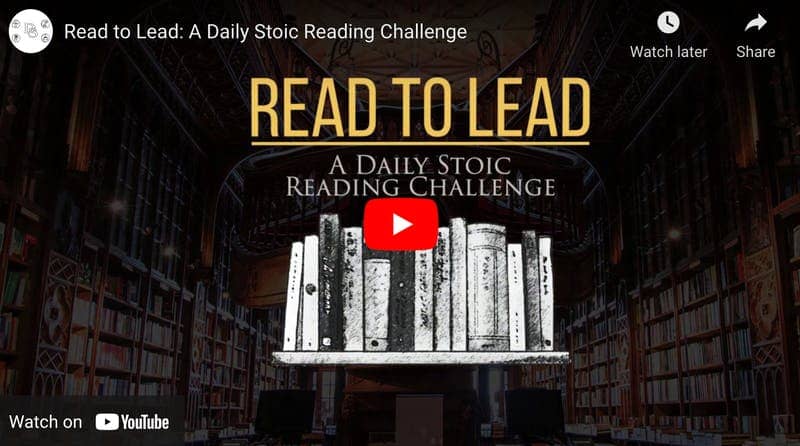 ​
PASSAGE OF THE WEEK:
Learning doesn't stop. Our journey to wisdom never ends. Thus, our reading habit must be steady and consistent. Build up your wisdom step by step, action by action. No one can stop you from that…except your own procrastination and poor prioritization. So get to it. You'll be amazed at what it can add up to.
— Why You Should Never Stop Studying (Listen)
---
YOUTUBE TAKEAWAY OF THE WEEK:
In one of the most watched videos on the Daily Stoic YouTube Channel this week, Ryan Holiday shared 7 Stoic Tips For How To Read Books Effectively. Tip #5 is to not just read, but to re-read too. Here's Ryan,
"The Stoics say that we never step in the same river twice. Because we change, and the river is always changing. This is true for books too. Yes, the words on the page are the same, but the circumstances in which you are reading them, who you are when you're reading them—that's all changed. So don't just read, reread and reread again. Seneca says to linger on the works of the master thinkers—read them over and over and over again. We get something new out of it every time."
---
PODCAST TAKEAWAY OF THE WEEK: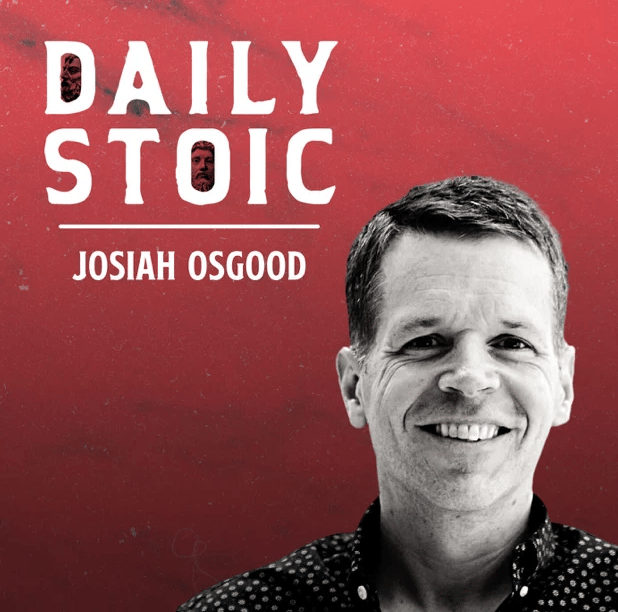 ​
On the Daily Stoic podcast this week, Ryan interviewed Josiah Osgood about his new book How to Stop a Conspiracy: An Ancient Guide to Saving a Republic, the Catilinarian Conspiracy, the complicated life and legacy of Cicero, what we can learn from the decline of the Roman Empire,
The character of our leaders really does matter. This is one of the great insights we take from classics. You hear it nowadays—people say, 'we'll, I hate this leader's character, their private life is terrible, but some of the policies are good.' But where is that going to end up? Character is fate, as the expression goes.
---
WHAT RYAN HOLIDAY IS READING:
"Most of us struggle throughout our lives by giving too many fucks in situations where fucks do not deserve to be given. We give too many fucks about the rude gas station attendant who gave us our change in nickels. We give too many fucks when a show we liked was canceled on TV. We give too many fucks when our coworkers don't bother asking us about our awesome weekend." (Ryan elaborates on this idea here)
— The Subtle Art of Not Giving a F*ck: A Counterintuitive Approach to Living a Good Life (Signed by Mark Manson)
---
YOUR STOIC WEEKEND REMINDER:
Celebrate behaving like a human.
In Meditations, Marcus Aurelius writes,
"Not to feel exasperated, or defeated, or despondent because your days aren't packed with wise and moral actions. But to get back up when you fail, to celebrate behaving like a human—however imperfectly—and fully embrace the pursuit that you've embarked on."
(For more on this idea, watch this video!)
---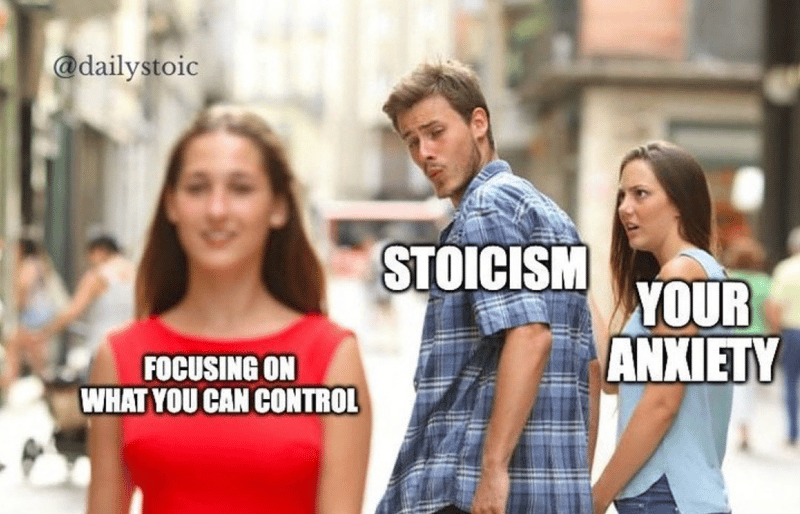 ​
When you stop worrying about what's not in your control, you have more time and energy to put towards the things you can influence. [IG]
---
EMAIL OF THE WEEK: