'
​Talking To Strangers by Malcolm Gladwell​
This book was an instant bestseller, probably because it discusses such a fundamentally human experience: Bumping into strangers.
We all encounter people we don't know all the time, and Gladwell explains why those exchanges can go wrong, what happens when they do, and how we can make the most of our random encounters.
I highly recommend watching this!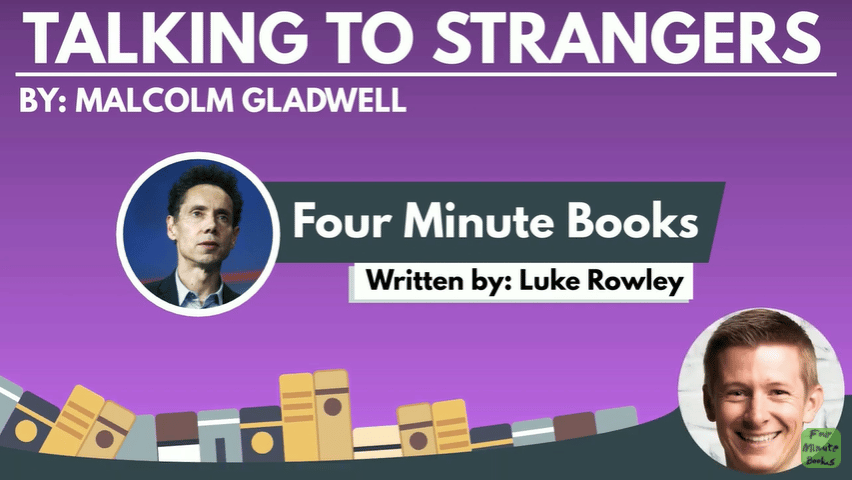 ​
---
1-Sentence-Summary: Effortless takes the idea of productivity to another level by explaining how doing the most with a minimum input of effort and time is a much more desired outcome than the idea of being constantly busy that is glamorized nowadays.
Top 3 Lessons:
Train your mind into becoming more relaxed during work, and your actions will follow.
Finding a way to pair your work with something enjoyable and defining objectives will make you achieve more.
Rubbish ideas can prove to be the right catalyst for a productive session.
If you want be productive by doing less instead of more, this book is for you.
---
​I Hear You by Michael S. Sorensen​
1-Sentence-Summary: I Hear You explores the idea of becoming a better listener, engaging in productive conversations and avoiding building up frustrations by taking charge of your communication patterns and improving them in your further dialogues.
Top 3 Lessons:
Empathy is at the core of any good listener.
Acknowledge the other person's opinion and avoid having a tunnel vision when speaking to them.
Learn to validate the other person's emotions instead of offering advice.
If you want to be a better listener and communicator, this book is for you.
---
​The Nicomachean Ethics by Aristotle​
1-Sentence-Summary: The Nicomachean Ethics is a remarkable piece of writing by the famous philosopher Aristotle, who talks about the meaning of life, about pursuing eudaimonia and not just happiness, about showing up and about embracing your soul and the purpose of your life on earth.
Top 3 Lessons:
Aim to achieve a state of eudaimonia, instead of conventional happiness.
Arete, or virtue, is accomplished through a lifetime of work.
Strive to become magnanimous and thus, do honorable things in your life.
If you want to get a better idea of the meaning of your life, this book is for you.