I subscribe to many Newsletters. One of them is from Vanessa Von Edwards " People Science". I learned a new word today morning "
verklempt/. fəˈklɛmt, vəˈklɛmt/
adjective INFORMAL•NORTH AMERICANV
Overcome with emotion. "she was all verklempt earlier this week over her latest split from her husband"
She is one of the best Udemy Instructor where I learned Body Language, Gestures and their use in my Toastmasters Projects. Profound !
A friend posted a Vintage Telephone – seeking a Caption. Does anyone here remember using this?
RANDOM Phrase of the day:
My Cup of Tea
Meaning: Someone or something that one finds to be agreeable or delightful.
WEIRD WORD OF THE DAY:
impedimentat
Things that impede;
baggage
Examples of Retroject in a sentence "He presented a hypothesis that retrojected the previous learnings." "He was reminiscing about his youth, retrojecting about his past accomplishments."
RANDOM PICTURE: INTERESTING,, NO?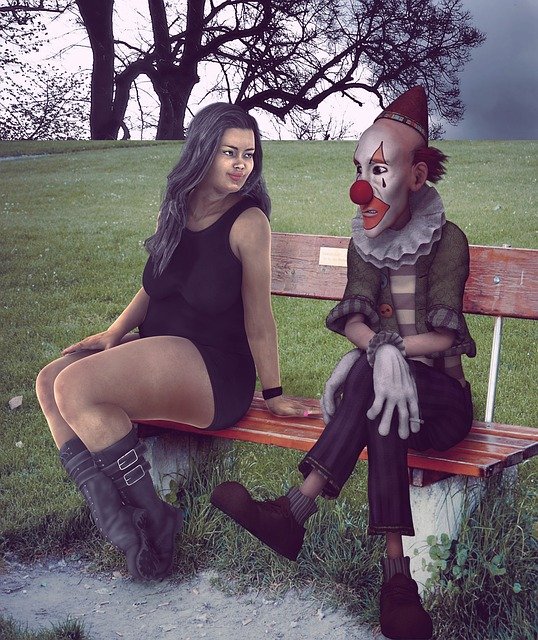 MOTIVATIONAL QUOTE OF THE DAY
"I know that pain is the most important thing in the universes. Greater than survival, greater than love, greater even than the beauty it brings about. For without pain, there can be no pleasure. Without sadness, there can be no happiness. Without misery there can be no beauty. And without these, life is endless, hopeless, doomed and damned. Adult. You have become adult."
– Harlan Ellison, Paingod and Other Delusions
A FACT.
Extreme ironing is a sport in which people take ironing boards to remote locations and iron items of clothing. It originated in England.
Witty Quotes of the day:
"Men are the sport of circumstances when it seems circumstances are the sport of men." – Lord Byron
"She has all of the virtues I despise, and none of the vices I admire." – Winston Churchill
Interesting article
https://www.icij.org/investigations/fincen-files/belgiums-biggest-banks-propose-system-to-share-suspected-money-laundering-information/
Below: from Seth Godin's Newsletter
It's entirely possible to believe that your ideas come from the muse, and your job is to simply amplify them. And that successful people are lucky because the muse keeps giving them useful and powerful ideas.
I'm not sure that's what successful people do. All of us get an endless supply of ideas, notions and inklings. Successful people, often without realizing it, ignore the ones that are less likely to 'work', and instead focus on the projects that are more likely to advance the mission.
It's possible to get better at this pre-filtering. By doing it out loud. By writing out the factors that you're seeking, by explaining to someone else how your part of the world works.
Instinct is great. It's even better when you work on it.
"Laughter is the sensation of feeling good all over and showing it principally in one place."

via Today's Quote https://ift.tt/2MzCVCF
F.Q.T.D
SETH GODIN'S NEWSLETTER BELOW
Ideas are like that.
The successful editor, curator or entrepreneur doesn't go hunting ideas to kill them, but to celebrate them, identify them and dance with them.
And a brutal, all-out frontal attack won't work. It's not about raising a ton of money or insisting that the world supply you with only the good ideas. Quibi failed because of the hubris of believing that the ideas could be conjured on a schedule. And countless middlemen have struggled with the dead-end of only wanting to embrace the good ideas, which are often impossible to distinguish from the others at a distance.
Sometimes, you need to look more closely, to reconsider or to circle around again.
And sometimes we go butterfly hunting and find nothing at all.
Fred Hills, who published fifty New York Times bestsellers (including my first one) died a few weeks ago. He took the quest literally, and used to go butterfly hunting with Nabakov. His belief in my book was matched by the trust he offered me and so many authors to find our voice and share it.
Chris Meyer was another butterfly hunter, patiently connecting, leading and challenging, turning on lights in a way that made everyone in the room see the possibilities that lay just ahead.
The ideas are there. It might take patience to nurture them.
[HT to Lisa DiMona.]
A Q T D
"The portrait of my parents is a complicated one, but lovingly drawn."

via Art Quote of the Day https://ift.tt/2OhvjGX