MAX Burgers: Creating the World's First "Climate Positive" Menu | Sweden, Norway, Denmark, Poland

Lighthouse Activity 2019Credit: Max Burgers

Lighthouse Activity 2019Credit: Max Burgers

Lighthouse Activity 2019Credit: Max Burgers
Lighthouse Activity 2019
Summary
The Swedish restaurant chain, Max Burgers, launched the world's first "climate positive" menu in June 2018. Climate positive is defined as "removing more climate gases than the value chain emits while at the same time reducing emissions in line with the 1.5 degree goal from Paris".
Max Burgers ensures that each item on its menu is "climate positive", taking into account all emissions from the "farmers land to the guests hand", while even including the customer's journey back and forth to the restaurant. This has required extensive efforts by the company to measure its entire footprint.
Each item on Max Burger's menu includes a CO2e label to empower customers to better understand the climate impact of food and guide them towards options with a lower carbon footprint. The initiative builds on the company's 2016 launch of plant based "green burgers", which have a fraction of the climate impact of beef burgers.https://player.vimeo.com/video/414776169?autoplay=0
Key Facts
Max Burgers has undertaken a range of measures to cut emissions, including: switching to 100% wind power in all of its Swedish restaurants, being the first restaurant in the world to add "CO2e" labels to each menu item, and adopting 92% renewable packaging.
Sales from Max's green range of burgers (lacto-ovo and fully plant based) increased by 1000% between 2015 to 2018. In 2022, the company is aiming to ensure that every second meal sold is made without beef.
Less than 1% of the food in Max's kitchens is wasted and no palm oil is used in any of Max Burgers' European operations.
Max Burgers has been recognized as "one of the world's most innovative companies in 2019" by Fast Company's "World Changing Ideas" series.
The Problem
According to the United Nations Food and Agricultural Organization (FAO), livestock contribute significantly to today's most serious environmental problems. FAO estimates that cattle-rearing generates around 14% of all global warming greenhouse gases, as measured in CO2 equivalent – an amount similar to the emissions produced by the entire transport sector.
Currently, farmed animals occupy 30 – 50% of the ice-free land on Earth, at great expense to natural habitats and potential carbon sequestration. The livestock sector generates at least a seventh of global greenhouse gas emissions and consumes roughly one-third of all freshwater on earth.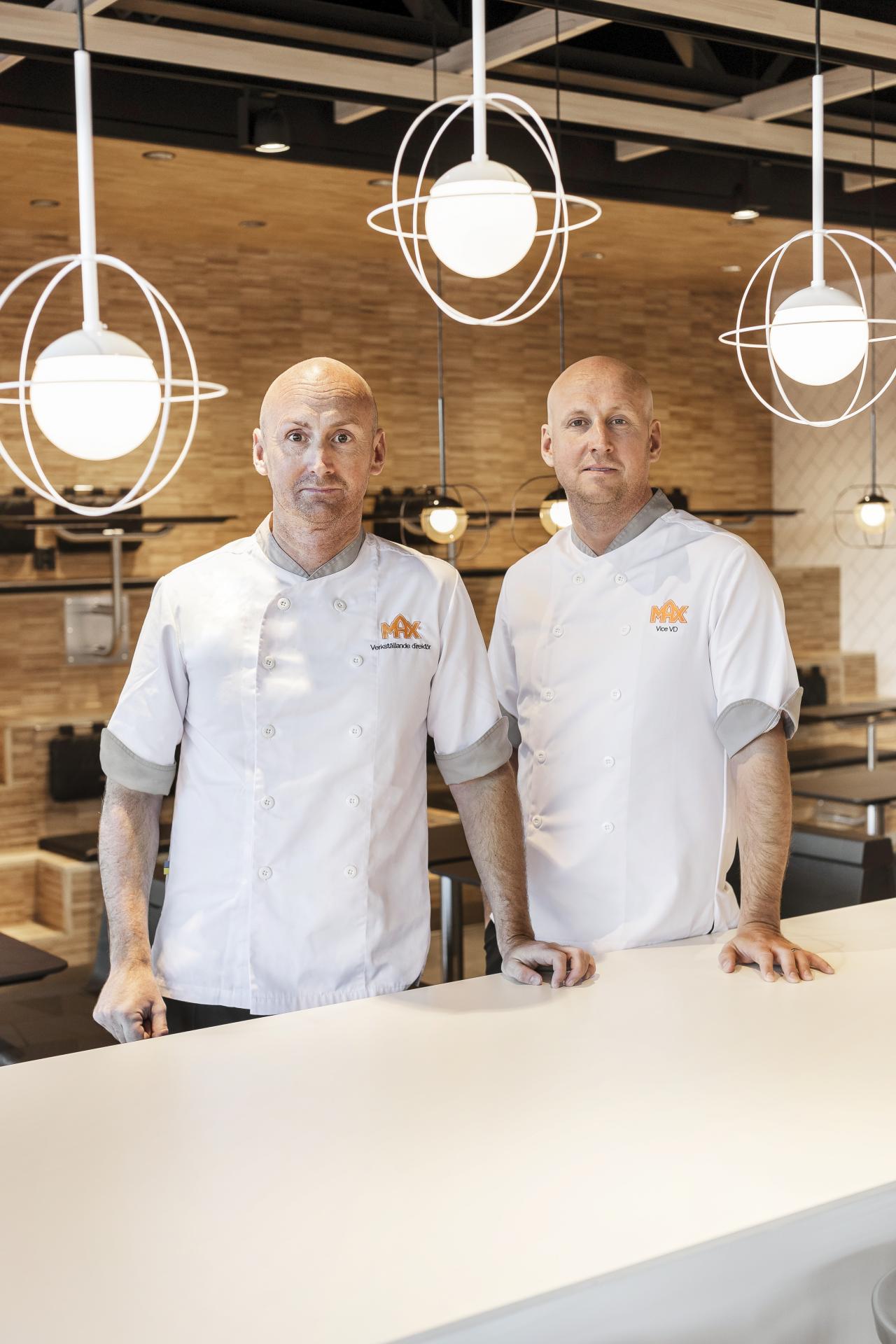 The Solution
As a fast food restaurant chain, Max Burgers aims to be part of the solution when it comes to helping transform our global food system. The company's green, plant-based burgers have a fraction of the climate impact of beef and have been commercially successful — with sales jumping by 1000% between 2015 to 2018 and increasing from around 2% to 20% of meals sold. By 2022, the company is aiming to ensure that every second meal sold is made without beef.
In addition to reducing emissions, Max Burgers follows the ISO 14021:2017 standard for carbon neutrality. However, instead of offsetting 100% of its emissions as required by the standard, from June 2018 onwards, Max Burgers has offset 110% of its entire value chain's emissions, making all food served "climate positive".
Helping the Planet
Since 2008, Max Burgers has offset its entire value chains emission through Plan Vivo-certified tree-planting projects, which support smallholder agriculture and rural enterprise by providing local employment opportunities, as well as sustainable food and energy sources.
In the past decade, the company's carbon offsetting programme has planted more than two million trees in Uganda, Malawi and Mozambique through the Plan-Vivo certification system — this is equivalent to covering 5,500 football fields with trees or removing 230,000 petrol cars from the road for one year.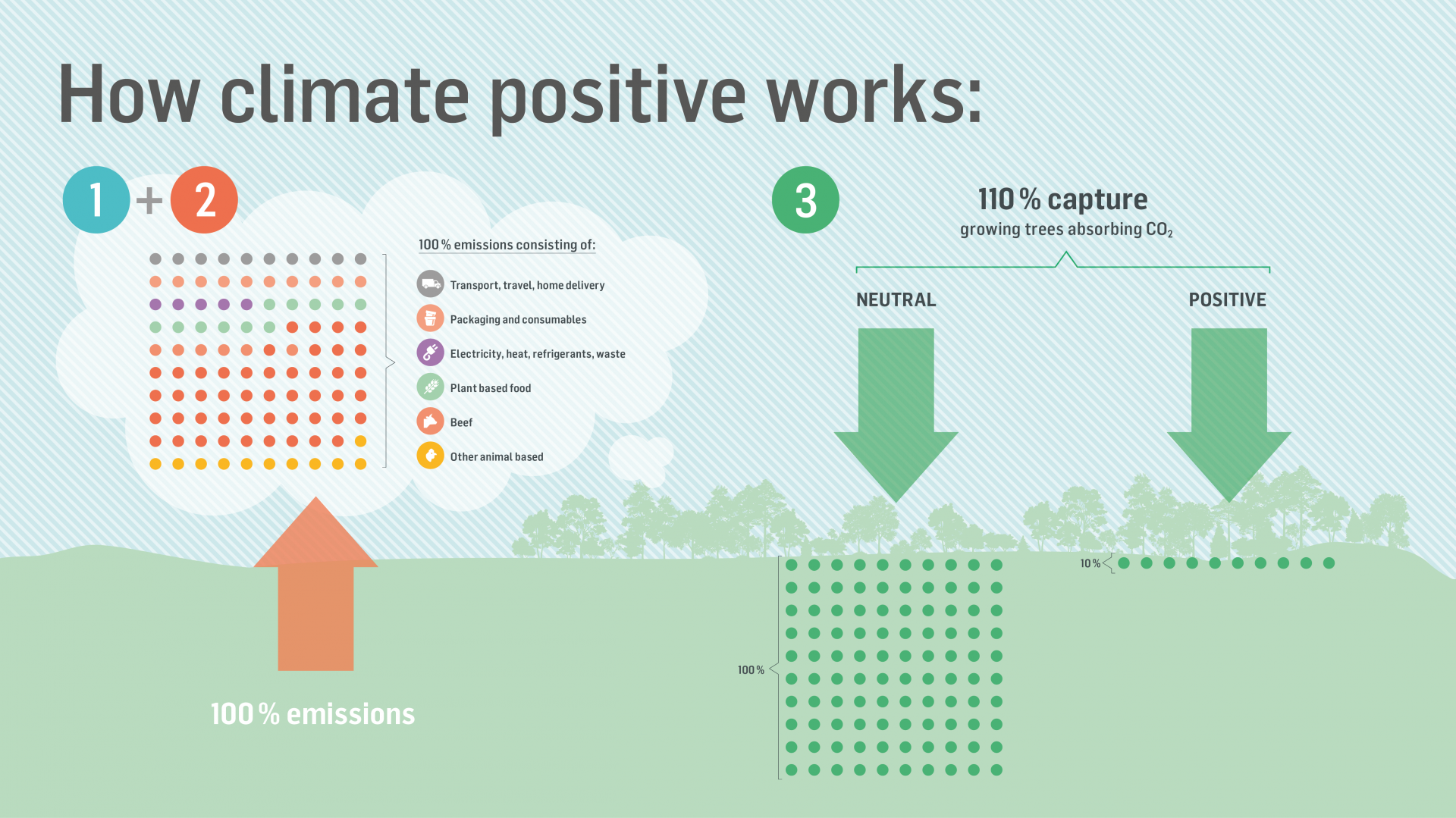 Helping People
In 2008, Max Burgers became the first restaurant to CO2-label its entire menu to empower customers to make informed choices. This CO2e menu customers to understand the climate impact of beef burgers and guide then towards more sustainable options. By offering an extensive menu of plant-based "green" burgers, Max Burgers aims to entice customers towards a lower-emission, plant-based diet.
Spillover Effect
According to Sustainable Brand Index Max Burgers is a green industry leader in Sweden, which has compelled the company to join multiple dialogues within and outside the food industry (both in Sweden and internationally). Through these dialogues, Max Burgers has formed new alliances and encouraged other organizations and companies to adopt CO2e labelling to influence daily choices.
Maz Burgers also encourages other companies to become "Climate Positive" and advises them on how to do it. The company registers commitments from these new climate-positive companies on its new website, www.clipop.org. At least 10 companies have informed Max Burgers that they intend to become "climate positive" in 2019.