via 10 Mind-Blowing Things That Happened This Week (9/21/18) – Listverse
10 Mind-Blowing Things That Happened This Week (9/21/18)
Keeping up with the news is hard. So hard, in fact, that we've decided to save you the hassle by rounding up the most significant, unusual, or just plain old mind-blowing stories each week.
After a relatively dull crop of headlines last week, this week's news exploded into turbo overdrive. Not one but two massive political storms battered DC, while an actual storm battered the Carolinas. Elsewhere, a new summit in North Korea made headlines again, while accusations rocked the British Labour Party. Also, a three-way international incident blew up between Israel, Russia, and Syria. Strap yourselves in for a bumpy ride.
Listverse – Daily Highlights
Sponsored by Connatix
10Paul Manafort Flipped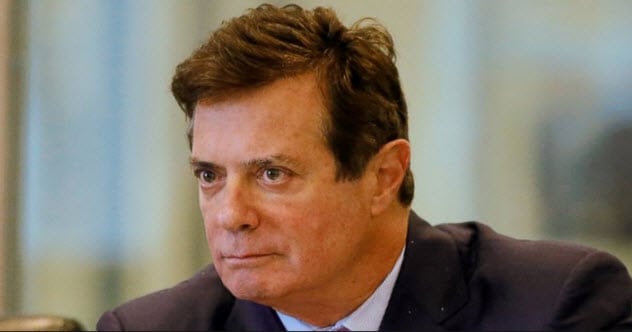 It took a long time, but he finally cracked. Last Friday, Paul Manafort accepted a plea deal with Robert Mueller's team over outstanding charges of conspiracy and witness tampering. (He'd already been convicted of eight counts of fraud in August.) He will now be helping Mueller in his Russia inquiry.
The Manafort plea deal is explosive but also slightly odd. All of Manafort's charges stem from crimes unrelated to his time on the Trump campaign, involving his pre-2014 lobbying work in Ukraine. However, Mueller appears to believe that Manafort knows something of interest to his main investigation.[1]
President Trump appears wholly unconcerned about this development, quite possibly because he has nothing to hide. But, as Judge Andrew Napolitano has pointed out, Manafort's plea deal involved admitting to a breathtaking number of crimes, including some which implicated Russian oligarchs, Ukraine's former government, and one unnamed Obama official.
In other words, if Manafort has nothing of value, he's now put himself on the line for several lifetimes in prison. There's clearly a big fish in Mueller's sights. Time will tell if it really is the president or not.
9Israel Was Blamed For Syria Shooting Down A Russian Plane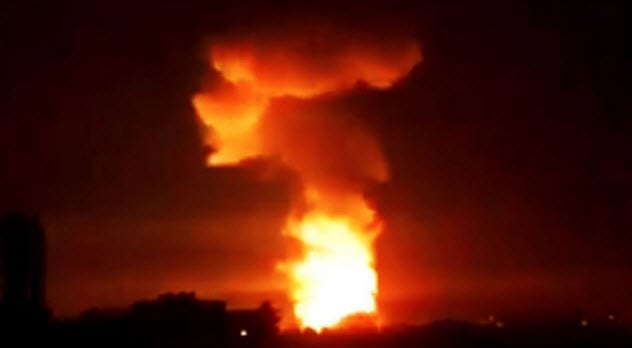 Although the war isn't quite the psychopathic slaughter it once was, Syriastill remains a tinderbox where the slightest mistake could spiral into a larger conflict. A mistake, for instance, like the Assad regime shooting down a Russian plane, killing 14 servicemen.
Well, that's exactly what happened on Monday night. But the real kicker wasn't that Assad's defenses had accidentally taken out a friendly plane. It's that Russia placed the blame firmly on Israel.[2]
Israel currently runs clandestine bombing missions into Syria to hit Iranian targets. (Iran is allied with Assad.) In this case, Russia claimed that two Israeli F-16s deliberately used their planes as cover during a bombing run, giving Moscow only one minute's notice of the strike. The Syrian regime's defenses got confused and destroyed the Russian aircraft by mistake.
Putin and Netanyahu are currently attempting to cool down their governments' tempers over this, but the Russian defense ministry has publicly blamed Israel for the 14 Russian deaths.
8Hurricane Florence Battered The Carolinas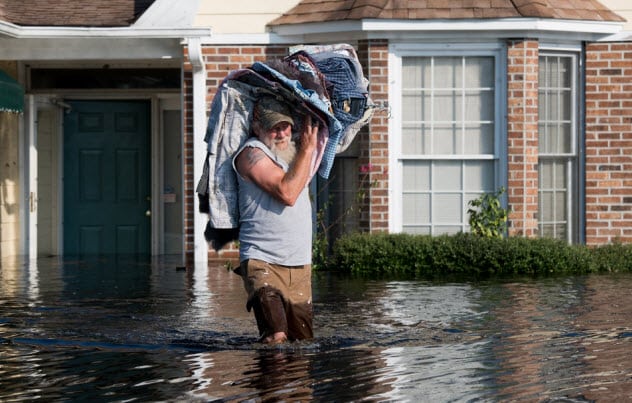 Last Friday, Hurricane Florence finally made landfall in North Carolina. There had been a lot of confusion about the storm, with some saying that it would wreak havoc and others saying it was "just" a Category 1. In hindsight, we can see that Florence wasn't at the level of Hurricane Katrina. But it was still destructive. At the time of this writing on Thursday, 37 people are now confirmed dead.
The damage was enormous. Moody's calculated some $17 billion in costs arising from the hurricane, while other sources put the true figure at over $22 billion. The storm also wiped out the economy of entire farming communities. In North Carolina alone, over one million chickens and thousands of pigs drowned in the floodwaters.
With many areas still flooded and thousands of people still evacuated, the nightmare isn't over yet. FEMA now has a long way to go in ensuring affected communities can recover.[3]
7An Internet Lynch Mob Crippled Free Speech (Again)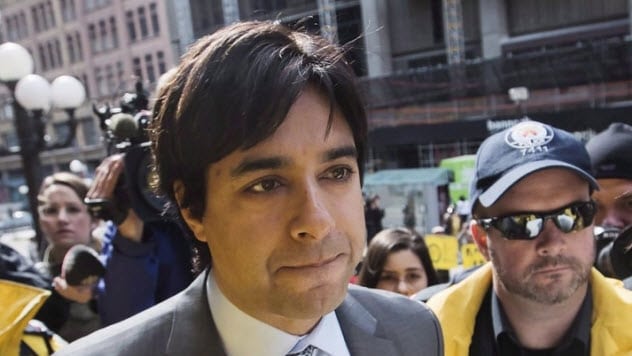 Jian Ghomeshi is a name familiar to Canadians. In 2014, the former CBC host was accused of many sexual crimes against women, including hitting, biting, and choking partners. In early 2016, he was acquitted on all charges and settled a related case out of court.
This week, he finally resurfaced in the public eye, publishing an essay about his experiences in The New York Review of Books (NYRB). The purpose of this entry isn't to argue whether NYRB made the correct call by publishing the essay while #MeToo is still running. It's to highlight the danger of what happened next. When the Internet backlash hit, NYRB fired its editor Ian Buruma.[4]
The allegations against Ghomeshi were serious, although it must be stressed that he was acquitted. However, firing an editor for doing his job and commissioning a controversial article takes us into a whole new ball game.
Buruma was a great writer and a thought-provoking editor. To see him taken down by an Internet lynch mob not because he was an abuser but because he commissioned an article by a man who was accused of being an abuser is like watching a gang of thugs repeatedly kick the First Amendment in the groin.
Maybe it's an age thing, but this columnist can still remember when controversial articles were essential to debate. Vanity Fair's 2001 article by Gore Vidal seeking to understand Timothy McVeigh—a man who really was guilty of killing 168 people—caused a firestorm, but it was vital reading.
O.J. Simpson's account of Ron Goldman and Nicole Brown's murder originally got its publisher fired, but that was more to do with Simpson making money off the case. Once it was republished with all proceeds going to the families, it became a best seller.
Viewpoints, even horrific ones, need to be heard, even if only so we can understand awful actions. That we're now more comfortable with destroying the careers of those who exercise their First Amendment rights than we are with reading an article we might disagree with—even be disgusted by—speaks volumes about the bleak place to which public discourse is heading.
6A Former Leader Of The British Labour Party Was Accused Of Being A Soviet Spy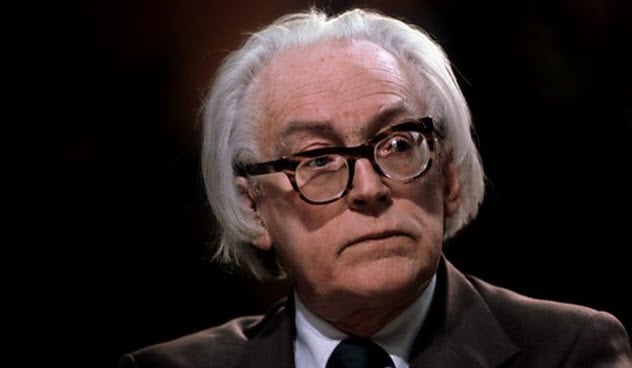 Michael Foot is the former British Labour Party leader who is chiefly famous for two things: wearing a donkey jacket to a memorial service and being absolutely crushed by Margaret Thatcher in the 1983 election. He's also long been rumored to have had connections to the KGB. This week, The Times of London may have found definitive proof.
We say "may have" because it's a little unclear. The Times reports that Foot absolutely was one of the USSR's "useful idiots." Meanwhile, the BBC reports merely that MI6 had good reason to believe he was, which isn't exactly the same thing.
Still, the story was deeply controversial in Britain, where elements of the left regard Foot as a national hero. The Times claimed that MI6 informant Oleg Gordievsky had uncovered a 300-page KGB file on the politician in 1981, which gave him the nickname Agent Boot and listed him as someone who had taken cash from the Soviets.[5]
Foot's family countered by saying he'd successfully sued The Times for calling him a KGB agent back in the 1990s, and they were merely rehashing old news.
5Texas Caught An Alleged Serial Killer In The US Border Patrol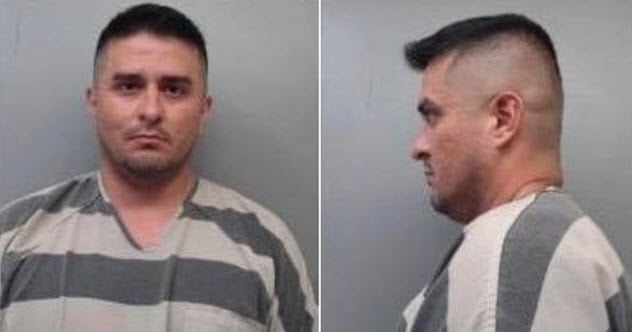 If the allegations are true, then Juan David Ortiz was one nasty piece of work. A veteran member of the US Border Patrol, he was detained in Texas on Saturday for allegedly murdering four women and trying to murder another. His arrest likely ends a two-week killing spree that had gripped Webb County.
Ortiz is alleged to have abducted prostitutes and murdered them before dumping their bodies along Interstate 35. His intended fifth victim managed to escape and alert the police, who then tracked Ortiz to a parking lot and arrested him without incident.
If Ortiz is indeed guilty, then it's lucky his victim was able to escape and alert authorities when she did. The quick pace of the killings suggests that there would have been many, many more deaths had he not been caught.[6]
4Stormy Daniels Tried To Body Shame The President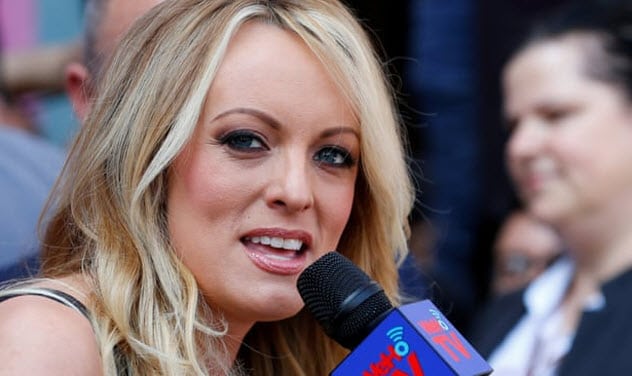 Is it just us, or have political attacks become cruder in the last few years? There was the biography that claimed David Cameron put a private part of himself inside a dead pig for a bet, the recent accusation that a Virginia Congressional candidate wrote Bigfoot erotica, and the whole Marco Rubio–Donald Trump fight over who had the bigger "hands" in the 2016 primaries.
Well, add another to that illustrious list. On Tuesday, The Guardian managed to get hold of an advance copy of Stormy Daniels's new book. While the paper commendably focused its reporting on the more serious stuff, that's not what Twitter took away. Nope, they took away Daniels claiming that a certain intimate part of President Trump looked like a "mushroom."
That's right. Daniels was trying to body shame the president.[7]
Some people may think the book as a whole is noteworthy in that it adds a lot of detail to the allegation that Daniels and Trump may have had an affair. Others believe that the entire controversy is irrelevant. Either way, the media storm around it is equally noteworthy for showing just how low the debate has fallen. We now judge the president by what's in his pants rather than his policies. Wow.
3North And South Korea Held Another Historic Summit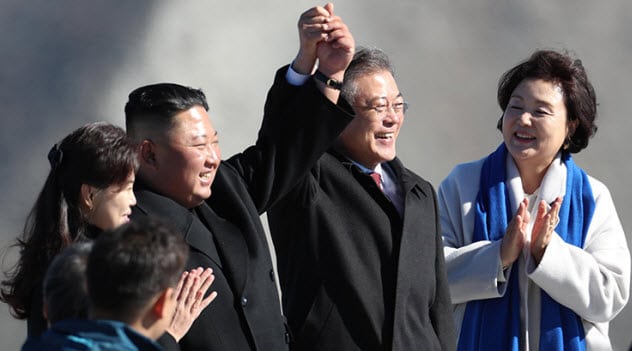 Let's take a breather, and check where we were with North Korea this time last year. In our final roundup from September 2017, we reported that the DPRK was preparing to shoot down any US aircraft that came within 80 kilometers (50 mi) of its borders. Only a couple of weeks before, we were reporting that South Korea was setting up a suicide squad to take out Kim Jong Un. In other words, tense times.
And now look at the Korean peninsula. On Tuesday, President Moon of South Korea took a three-day tour of the DPRK which culminated in him and Kim climbing the sacred Mount Paekdu and jointly raising their hands. Before that, Moon took in Pyongyang and made an unprecedented speech at the mass games. Not long after, Kim claimed that he would be willing to let UN inspectors watch the dismantling of DPRK nuclear sites. By the end, they were practically BFFs.[8]
It's worth remembering how we got here. Both President Moon's dogged commitment to peace and President Trump's mercurial style have helped to bring the DPRK in from the cold. There's still a long way to go, but what a difference a year makes.
2An Australian Paralympian Was Accused Of Faking Her Symptoms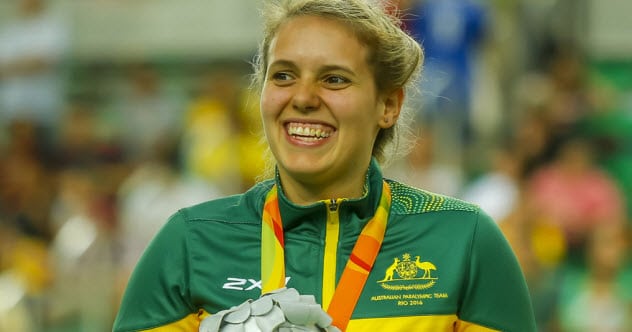 Amanda Reid (formerly Amanda Fowler) was one of Australia's brightest Paralympian talents. She took home a silver for cycling in Rio in 2016 and had previously competed as a swimmer in London in 2012.
She'd also competed in multiple categories—from visually impaired to intellectually disabled to physically disabled due to cerebral palsy. And that's where the problems came in.
It's quite unusual for a Paralympian to compete in the physically disabled category while having previously only qualified for intellectually impaired (barring some horrific accident). On Monday, the BBC aired a report accusing Reid of exaggerating or faking her disabilities.
Where the blame lies is unclear. Some have accused her coach of effectively gaslighting her into thinking she was more disabled than she was to cash in on her performance. Other interviewees said that Reid had been witnessed doing physical activities that no one with cerebral palsy could ever hope to do. If the allegations are true, it will be a very depressing day for athletics indeed.[9]
1A Sex Assault Allegation Threw The Supreme Court Nomination Process Into Chaos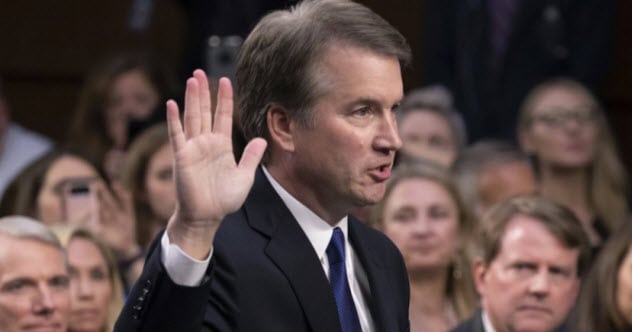 We're going to tread very carefully here as this is probably the most charged political story of the year. On Sunday, an initially anonymous woman claimed that conservative Supreme Court nominee Brett Kavanaugh had sexually assaulted her at a party when he was 17 and she was 15. The allegations were brutal and became more explosive when the accuser outed herself as Professor Christine Ford of Palo Alto University. Kavanaugh has denied the charges.
The accusations derailed the nomination process, which had been set to sail through on Thursday. In the aftermath, 65 women who were in high school with Kavanaugh penned an open letter testifying to the judge's good character. While many were Republicans, a significant number were Democrats. Meanwhile, a number of Ford's online defenders were forced to walk back their stories.[10]
That this is a difficult case goes without saying. We've reached a point in the US where women who accuse men of sexual assault expect and deserve to be taken seriously. After Ford's identity was revealed, the Senate Judiciary Committee offered her a chance to tell her story on Monday in either a closed- or open-door session. They even offered to have Senate staffers fly to California or anywhere else in the US to hear Ford's account privately if that would make her more comfortable.
As of yesterday evening (Eastern time), it was reported that Ford's attorney had responded that Ford would not be available to testify on Monday. However, she is open to testifying later in the week if both sides can agree on certain conditions. As of this writing, those conditions include that only Senators will question her (no lawyers), that Kavanaugh cannot be in the room when Ford testifies, and that Kavanaugh must testify first at the hearing.
It seems unlikely that the Judiciary Committee will grant Ford's demand that Kavanaugh testify first. In the US, the alleged victim tells his or her story first and then the defendant gets to respond to those accusations. It's rather difficult to answer charges if you don't know exactly what they are. In a court case, an alleged victim of sexual assault would have the right to testify but not to demand conditions under which a case would go forward. So this is unusual in many respects.
According to reports so far, Ford is having difficulty remembering details such as when the alleged assault occurred (including the exact year), who owned the house at which the alleged assault took place, where the house was located, who took her to the high school party or what she did afterward, and who else besides Kavanaugh and one of his friends was at the party. Kavanaugh's friend was alleged to be in the room at the time of the assault, but he has denied that it occurred.
Some people are arguing that Ford's allegations can never be proven or disproven due to the lack of detail and the long lapse in time. They also question if she is misremembering who committed the alleged assault. Others are saying that she should automatically be believed and that the reports so far are credible. That's why it's so important to hear Ford's testimony before people automatically dismiss her allegations or accept them as true.
Even if the Senate vote on Kavanaugh goes ahead, he may not get through. All it would take would be for Republican Senators Susan Collins (Maine) and Lisa Murkowski (Alaska) to break ranks—as they often do—and Kavanaugh would be sunk.
However, many people are assuming that all US women will automatically condemn Kavanaugh if Ford doesn't testify. They forget that women have husbands, fathers, sons, nephews, and male friends who could face similar circumstances someday. Rather than a rush to judgment either way, both sides need to be taken seriously and treated fairly.
The next few days will be crucial. Without taking sides, it'll be interesting to see how things shake out and if a path through the process can now be found which won't alienate a large part of the population.